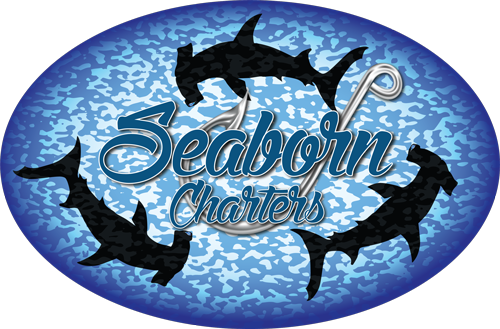 SEABORN CHARTERS — Key West Fishing Charters
Key West is the fishing capital of the world. We have the ability to fish two different oceans. The Atlantic Ocean and the Gulf of Mexico. Each ocean offers a different variety of fishing. Whether you're looking for family fun, a fun day on the water or that special fish of a lifetime, we have trips designed for you with decades of local knowledge. Our 32' contender with twin 300 hp Suzuki's handles the pristine waters of the Florida Keys in comfort.
Seaborn Charters – Key West Fishing Charters






TESTIMONIALS
-- See what our clients are saying about us!
-- Seaborn Charters, Key West Fishing Charters
"Have fished with Capt. Jason for 20+ years now"
5 of 5 stars | Reviewed February 26, 2016 Just returned from my latest Key West trip to visit my parents. Have an awesome time fishing with Seaborn Charters and Capt. Jason for 2 days. We have fished with Jason for 20+ years - that has to tell you something. I have not met a harder working captain (and we've fished with a lot) in all my years of going to Key West. Capt. Jason works his butt off to have his clients busy reeling fish in; but best of all, he with listen to what his clients want to catch and work to make it happen. Can't say enough positive things about Seaborn Charter and Capt. Jason - there just isn't any better fishing experience in Key West!!!


"Fishing with Capt Jason of Seaborn Charters is awesome"
5 of 5 stars | Reviewed April 29, 2016 Fished with Capt Jason for nine days in April every day was awesome caught a ton of fish and lots of laughs this guy knows the waters and where the fish are book with Seaborn you can't go wrong.Ive fished with Jason for four years now and i will be fishing with him for many more this guy is awesome.


"Quick getaway"
5 of 5 stars | Reviewed May 22, 2016 Headed out on a 8 hr trip with Jesse offshore 25-28 miles. Could not have ask for a better captain or mate,great guy's. We were trolling hooked up with plenty of mahi and quite a few sightings of sails. The boats and equipment are top of the line. Will definitely be back to hook up on the winter bite.
"Once in a lifetime!"
5 of 5 stars | Reviewed January 31, 2016 My wife and I stumbled across Captain Jason at the marina one day of our vacation. We had a nice talk and got a good vibe, so we decided to book a 4 hour trip since he happened to have an opening. Little did we know that we were about to have an unforgettable experience! We caught tuna, amberjack, bonita, and a 6.5 foot bull shark! It was amazing! In addition to the fishing, we got the "eco-tour" on the way out and the backcountry tour on the way in. Been fishing for 30+ years, and this was possibly the best trip... We'll be coming back! Great person, unbelievable skills and wonderful boat/equipment.

DOCK LOCATION| Seaborn Charters
Our dock is located at SCHOONER WHARF BAR| 202 William Street - Key West, Florida 33040  http://www.schoonerwharf.com/
CONTACT| info
Email:captjbfishpro@yahoo.com