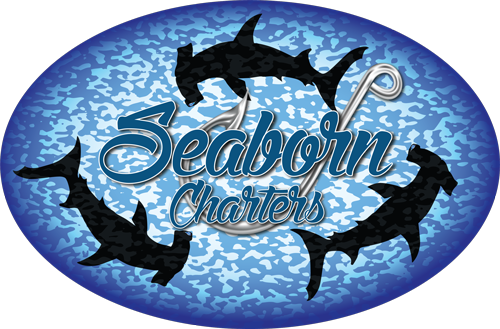 WHAT TO BRING| Seaborn Charters
We provide the tackle and bait. Here are a few things you should bring along:
BE PREPARED| to get the most from your charter fishing experience
NO LICENSE NEEDED
No license is needed for salt water fishing.
COOLERS
We have coolers on the boat for your drink and food. Please keep a cooler in your car or truck for your fish when you return to port.
BEVERAGES
Water is provided on the boat. Please bring any additional beverages you will want.
FOOD
Bring snacks and any meals you need.
SUN BLOCK
The sun on the water can be intense. Make sure you don't get too much sun. Bring your sun block, and make sure it is waterproof.
MEDICINE
Bring sea-sickness medicine (Dramamine). Also, bring any medication you normally need.
SUNGLASSES
The sun on the open water can be intense. Make sure you bring those sunglasses.
HAT
A hat with a bill is a great idea. (A baseball hat, fishing cap, etc.)
CLOTHING
Dress in layers. Morning weather, and even open-water weather, can vary from the rest of the day. You can shed or add if you come in layers of clothing.
RAIN-GEAR
Please bring a light rain slicker just in case.
BOAT-APPROPRIATE SHOES
Wear white-soled, non-marking sneakers or boat shoes. Make sure your shoes will provide good traction when wet — you will want to have solid footing while reeling in your catches!
CAMERA
You'll want to photograph your catch(es) to show off those fish! (You may want to bring a waterproof camera to be on the safe side.)

DOCK LOCATION| Seaborn Charters
Our dock is located at SCHOONER WHARF BAR| 202 William Street - Key West, Florida 33040  http://www.schoonerwharf.com/
CONTACT| info
Email:captjbfishpro@yahoo.com